Apple announced updated AirPods with a new, more compact design, new audio technology and better performance on October 30th 2019. The AirPods Pro cost $249 from Apple and are a higher-end version of the standard AirPods which were first introduced in 2016.
---
Features
In-ear design
Active noise cancellation
Transparency mode (audio passthrough)
Silicon tips with three sizes
IPX4 sweat and water resistance
H1 chip supporting 'Hey Siri'
Wireless charging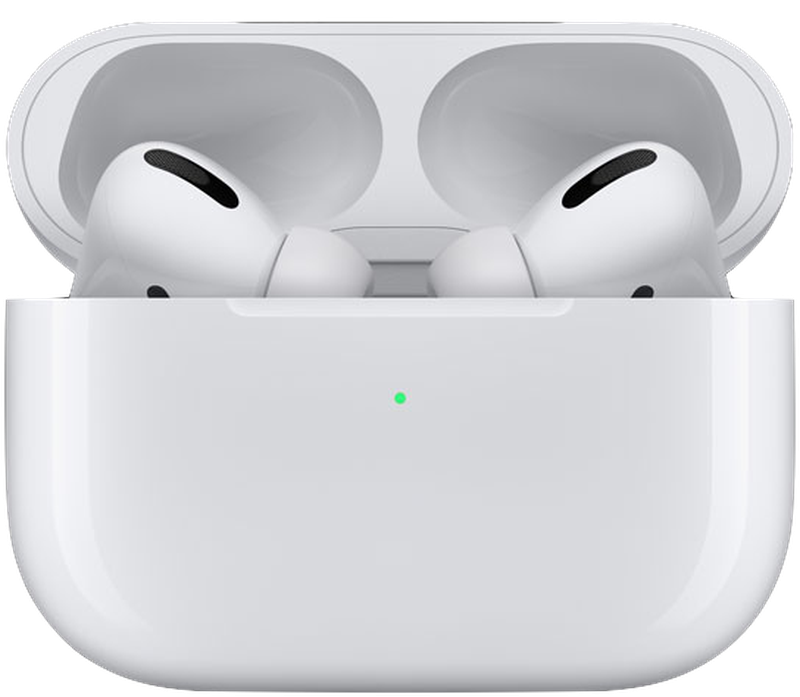 ---
AirPods Pro feature a smaller design that fits in the ear with three different sized silicon tips providing the best fit and comfort. They're only offered in white and come with a wider charging case that supports wireless charging as standard.
Active Noise Cancellation uses software features and two microphones to adapt the audio 200 times per second to each ear and blocks out the sounds around you. The feature works with the first microphone catching external sound and cancelling it out with anti-noise and the second microphone fine tuning the noise cancellation, detecting noise that remains.
Transparency Mode allows you to hear sound in the environment around you. It uses the vent in the AirPods Pro to weaken the Active Noise Cancellation, allowing audio to pass through whilst listening to music, news or podcasts. Transparency Mode can be activated by a force hold on the stem of the AirPods or by holding the volume toggle in Control Center on an iPhone or iPad and pressing Transparency.
---
Spatial Audio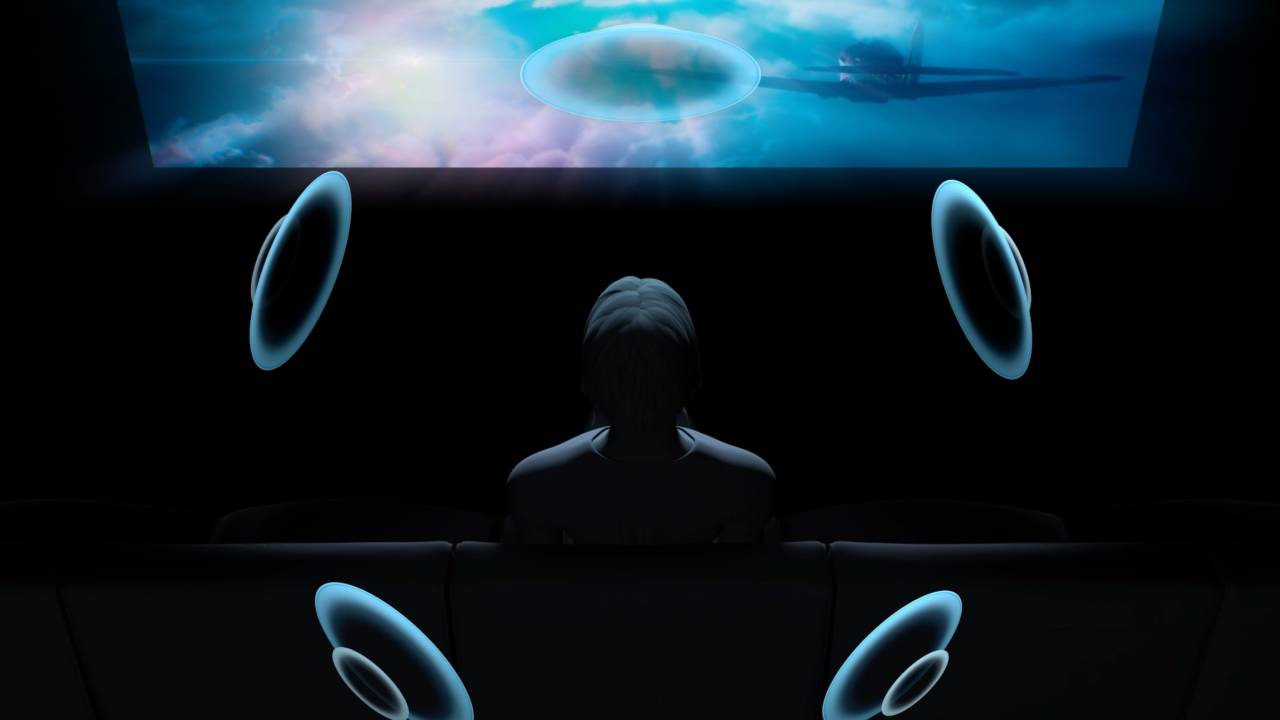 Apple announced Spatial Audio with iOS and iPadOS 14 and it uses head tracking to bring movie-like surround sound to your ears with AirPods Pro. The feature makes small adjustments to the frequencies sent to each ear and uses directional audio filters making way for an immersive audio experience when watching a TV show or movie.
As the AirPods Pro have an accelerometer and gyroscope, it can track the location of your device and the way your head is moving to remap sound and ensure it stays in the same position even if you or your iPhone are moving around.
As of August 2020, Spatial Audio is currently unavailable and requires a firmware update.
---
Internals
Apple includes the 10-core H1 chip in the AirPods Pro, which is also present in the second-generation AirPods and Beats Solo Pro. The internal design is "meticulously arranged" with the layout based on the shape of an ear.
The H1 chip allows for features like ANC, Adaptive EQ and enables hands-free 'Hey Siri' requests through the microphones.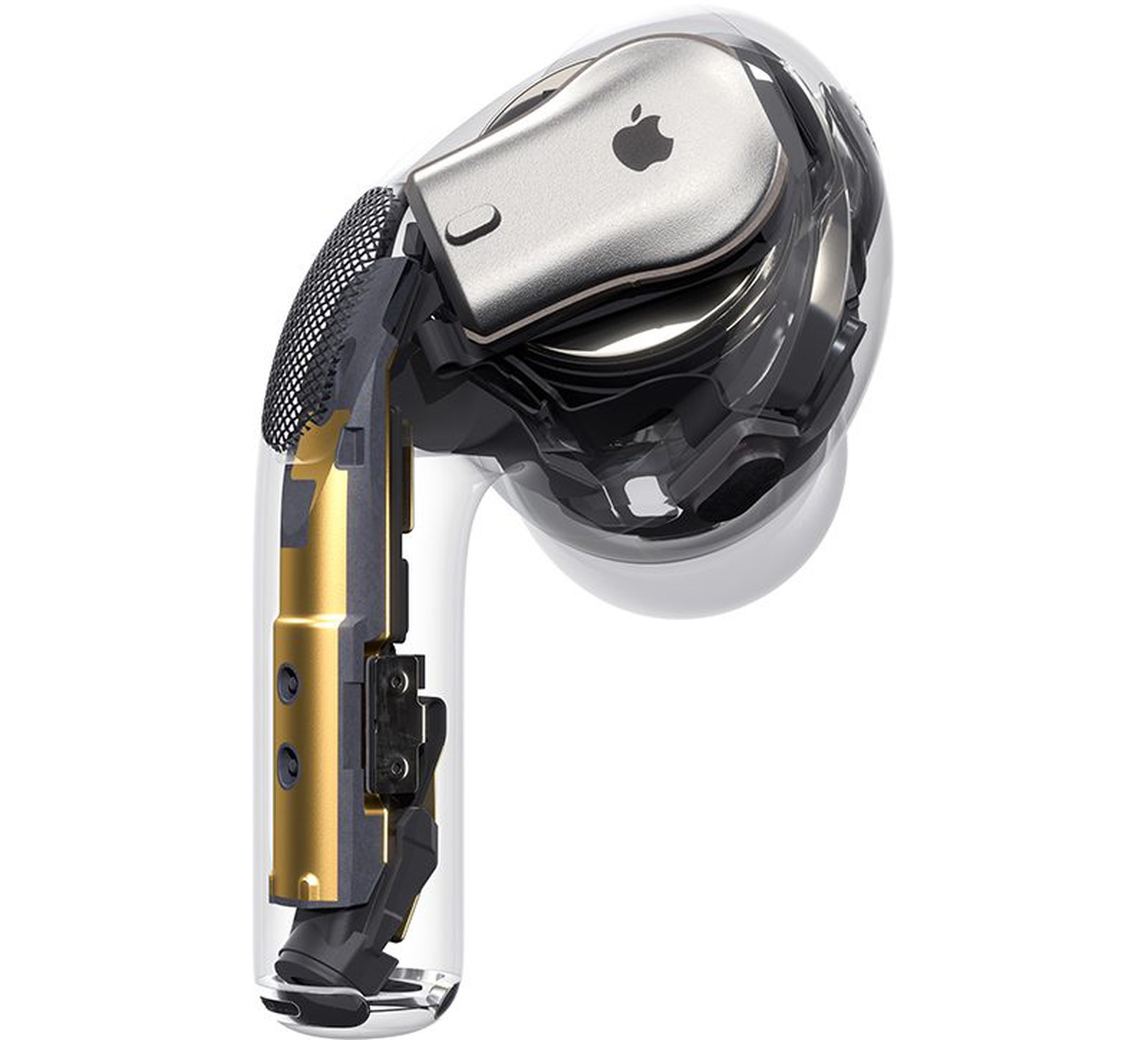 There's a 1.98Wh button cell battery inside each AirPod which offers up to five hours listening times with Active Noise Cancellation disabled. The included Wireless Charging Case increases this to 24 hours of listening time and 18 hours of talk time. AirPods Pro can be charged in the case using a Qi wireless charging mat or through the Lightning port and included USB-C to Lightning cable.
A new Force Sensor supports a variety of gestures, meaning you no longer need to tap the stem of the AirPods to change a track or pause music. These gestures include playing or pausing music, skipping and fast-forwarding music and switching between Active Noise Cancellation and Transparency Mode. They can't be customised like standard AirPods.
---
Software and device compatibility
AirPods Pro require a device running iOS 13.2 or iPadOS 13.2 or later, watchOS 6.1 or later, tvOS 13.2 or later or macOS Catalina 10.15.1. Some features, such as Spatial Audio, only work with iOS 14, tvOS 14, watchOS 7 and macOS 11 or later.