AirPods were originally released in 2016 and updated to the second-generation in March 2019, gaining features like wireless charging. Apple has discontinued the first-generation AirPods and offers three options: AirPods with Charging Case, AirPods with Wireless Charging Case and AirPods Pro.
---
Features
H1 chip supporting 'Hey Siri'

50% additional talk time

Faster switching between devices

Wireless charging case (optional)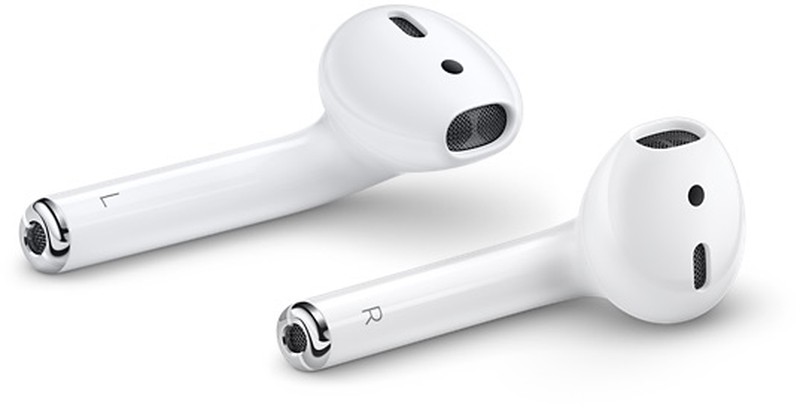 ---
The first update to AirPods keep the same design as the original but add useful new features to make them easier and faster to use. Like AirPods Pro, AirPods 2 support 'Hey Siri' hands-free functionality, so you can control music, start a call or send a message by simply asking Siri.
The same wireless design is only available in white. AirPods 2 look similar to EarPods, bundled with iPhone, but are larger at 40.5 x 16.5 x 18 mm and have a more prominent stem. They also support tap gestures that can be customised in the Settings app on an iPhone or iPad, allowing you to quickly skip music, go back to the previous track, play and pause and activate Siri.
AirPods 2 lack advanced audio technologies like Active Noise Cancellation and Transparency Mode from the AirPods Pro.
---
Supported Gestures
AirPods 2 support a variety of gestures which can be customised on an iPhone or iPad. To change the gestures on the left and right AirPods, open Settings, tap Bluetooth and select info button next to the name of your AirPods. Under 'Double-Tap on AirPod', select an action for each AirPod.
Play or pause music
Skip to next track
Go to the previous track
Mute audio
Activate Siri
You'll need iOS 11 or later to enable 'Next Track' and 'Previous Track' gestures. Other gestures work on iOS 10.
---
Internals
The second-generation AirPods use a H1 chip instead of the W1 chip included with the original AirPods.
This enables improved range with Bluetooth 5.0, more efficient switching between iOS and Mac devices and longer talk time. AirPods 2 can switch between devices due to the link with iCloud provided by the H1 chip.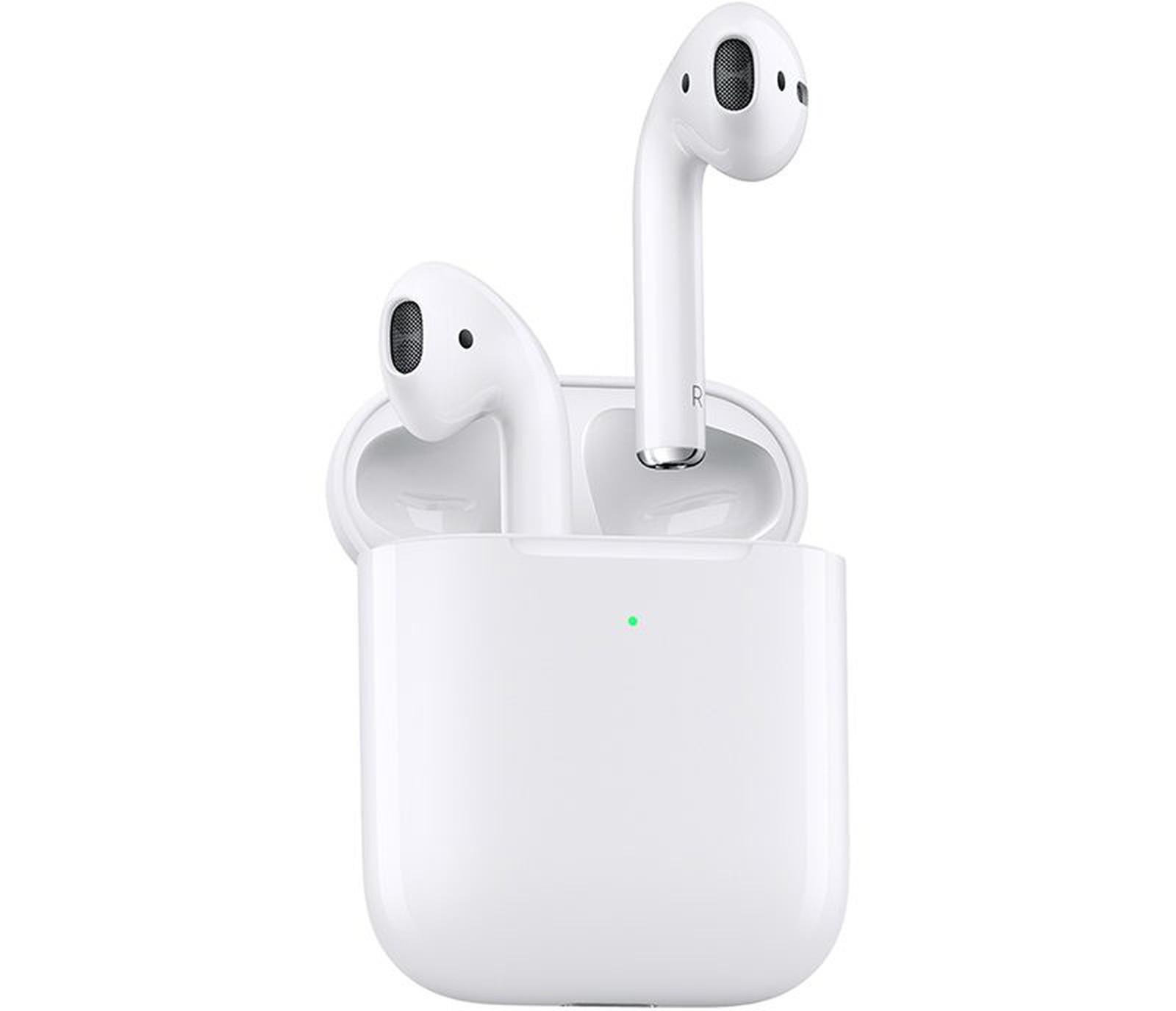 AirPods feature 93 milliwatt hour batteries (the same as the previous generation) but Bluetooth 5.0 and the H1 chip allow them to last for up to three hours when making a call from your phone. On a single charge, AirPods last up to five hours when listening to music, but with the Charging Case or Wireless Charging Case this is increased to 24 hours listening time and 18 hours of talk time.
AirPods also have an accelerometer and dual optical sensors enabling the tap gestures and ear detection. This feature automatically pauses audio content when you take one AirPod out of your ear. Audio will resume playing when you put them back in. Dual microphones allow for phone calls and Siri requests.
---
Software and device compatibility
AirPods second-generation are compatible with the iPhone 5 and later, but require you to be running iOS 12.2 or a later version of iOS. They also work with the iPad Air, iPad mini 2, iPad 5 and later and all models of iPad Pro.
If you've got an Apple Watch you can pair them to that, along with an iPod touch 6 and Apple TV fourth-generation and later. You may need iOS 14 to enable features such as improved device switching and battery notifications. For a full list of new AirPods features with iOS 14, read our guide.