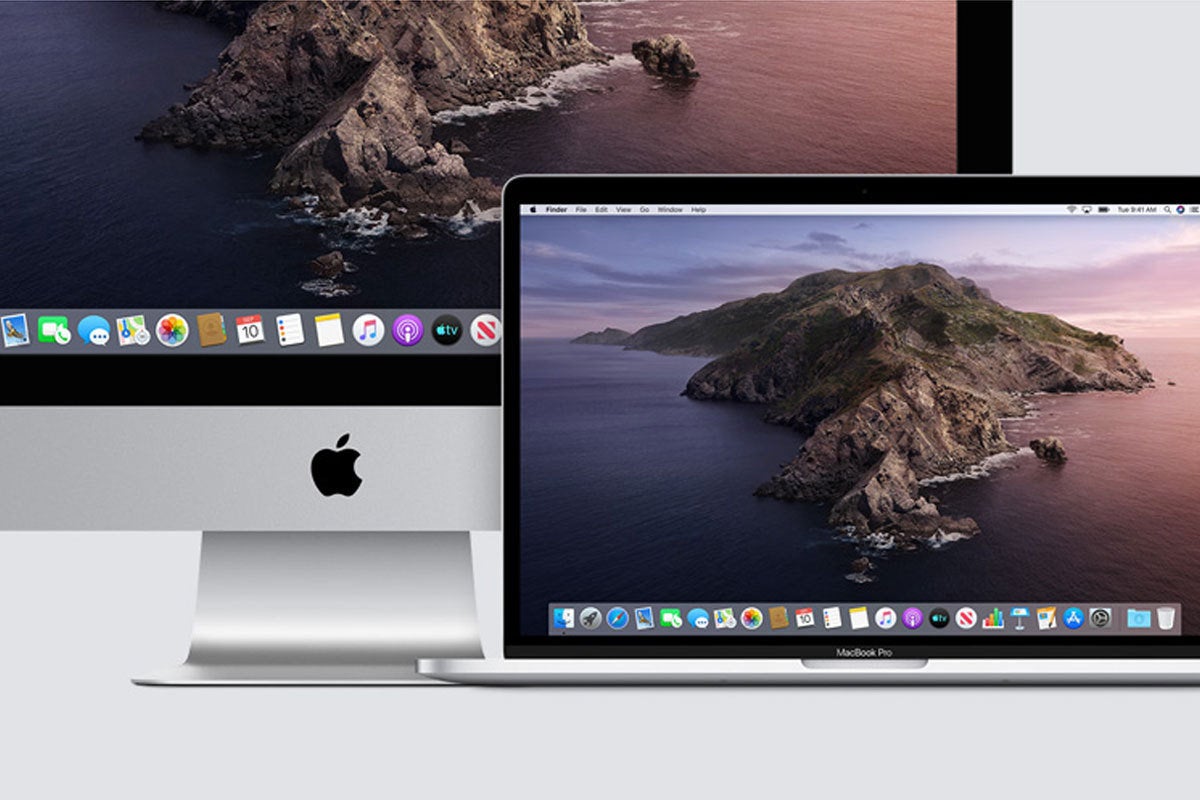 macOS Catalina was quite a minor update, but it contained many large refinements and improvements. The System Preferences application was changed quite a bit with the update, and it's quite clear to see if you compare it to previous versions of the Mac operating system.
Apple Account pane
With iOS 10.3, the Settings app gained a Profile bar at the top of the list where you could access your personal details, iCloud account and numerous other ID-related options. macOS Catalina brings this to the Mac, and you'll see your name and profile picture at the top of the app. You can edit all of your Apple ID settings and view iCloud Drive options, just as you can on iOS.
Re-organisation of all settings
The options you see on the main screen have been greatly cleaned up and organised. Every setting now relates to each other in terms of where they are positioned, and some options have been moved to a sub-menu. We also see some new icons, too!
Automatically turn on Dark Mode
Catalina brings the option to set your system theme to change when the sun rises and sets. If you choose the new 'Auto' option in General, you'll be set to a light theme, and that will go to dark during the night hours. Although Dark Mode was introduced last year, this feature is new, and it's also on iOS 13.
Screen Time
Introduced with iOS 12 last year, Screen Time lets you see how long you're spending on your device, with specific times per app and the ability to set limits and change privacy and content settings. It's quite self-explanatory, so we won't go into detail, but if you click the 'Options..' button, then you have the ability to sync your screen time to multiple devices, and set a passcode. Also, Apple – why is there a 'Pickups' option with a mobile phone icon?
Sidecar
If you have compatible devices, Sidecar allows you to use your iPad as a secondary display for your Mac. You can change basic settings for this feature in the new 'Sidecar' category. Click it, then choose where you want to set the sidebar location (or even show it), display a Touch Bar on your iPad, and use Apple Pencil. We expect the options here to advance over time – they really are basic and few right now.
Siri History
Apple came under fire earlier this year for allowing contractors to listen to your Siri voice recordings. They have since added options to iOS and macOS that allow you to delete Siri history. Click 'Siri' and then the button next to Siri History – confirm you want to do that.