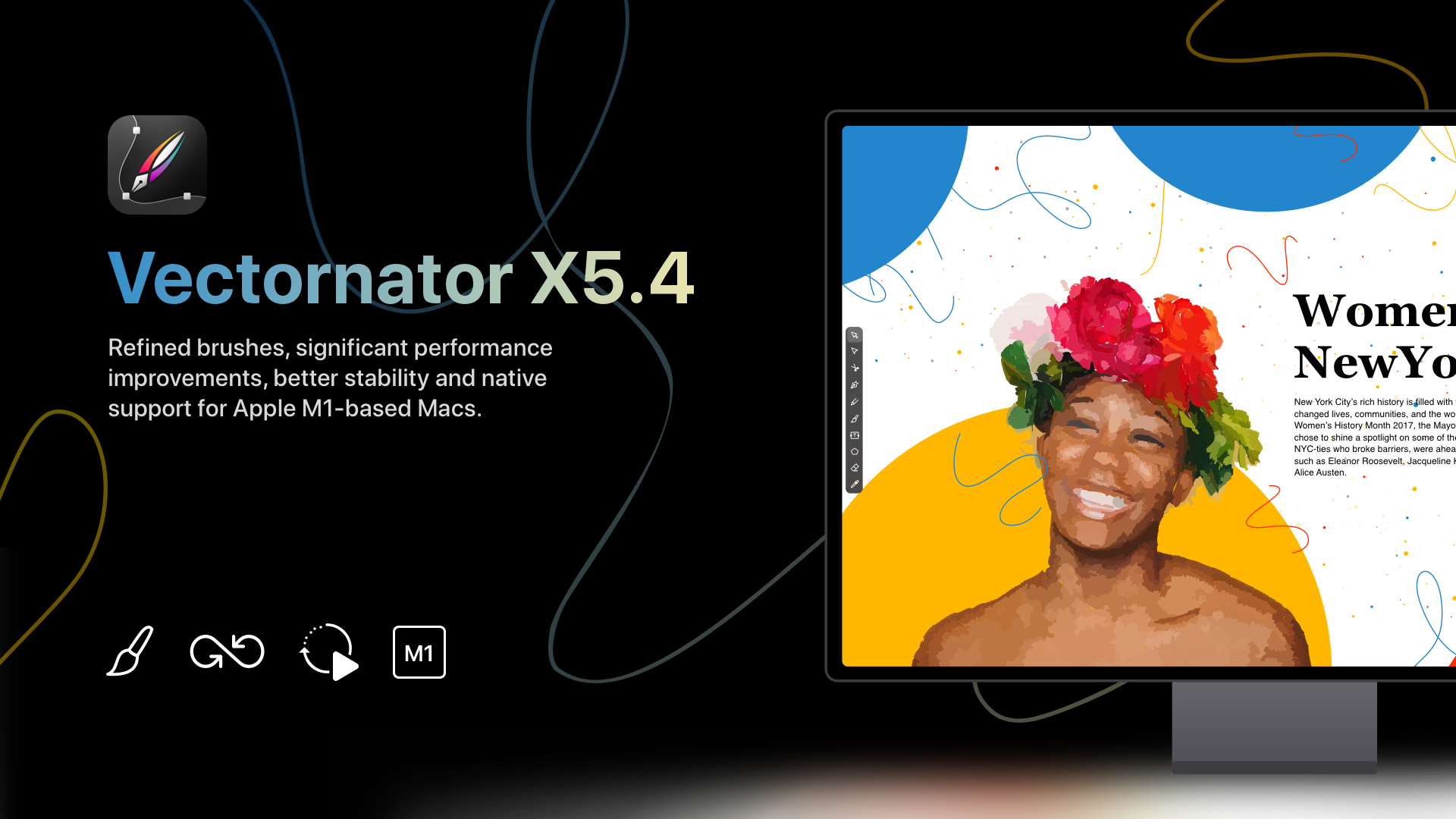 Vectornator has been updated with significant performance improvements on the M1-based Macs, changes to brushes and much more. The new update, version 5.4, is available for free from the App Store on iOS, iPadOS and macOS.
You can now save custom brushes and edit and remove any previously saved ones and the editor has been improved with fixes for options like the contour, minimum width and angle.
Vectornator is also built for macOS Big Sur, due to be released today, with fixes included for this update (below). The Mac application has also been made universal, which will allow the developers to release updates to the app on Intel and M1-based Macs at the same time. Users will need to follow these steps on migrating to version 3.5.4.
◆ Open and New document buttons borders now return
◆ VN docs thumbnails are not blank anymore
◆ Cmd+Q shortcut fixed
Thanks to the optimisation for the new M1-based MacBook Air, MacBook Pro and Mac mini (and future devices), Vectornator can deliver "an unprecedented level of performance". Vectornator boasts that documents load up to 3x faster, Auto-trace results are 8x faster and when using the brush engine, rendering is processed in real-time.
iOS and iPadOS users will receive the improvements to brushes and time-lapse, but Vectornator 5.4 is heavily focused on supporting macOS Big Sur and the new M1 chip, first introduced with new Macs on Tuesday.