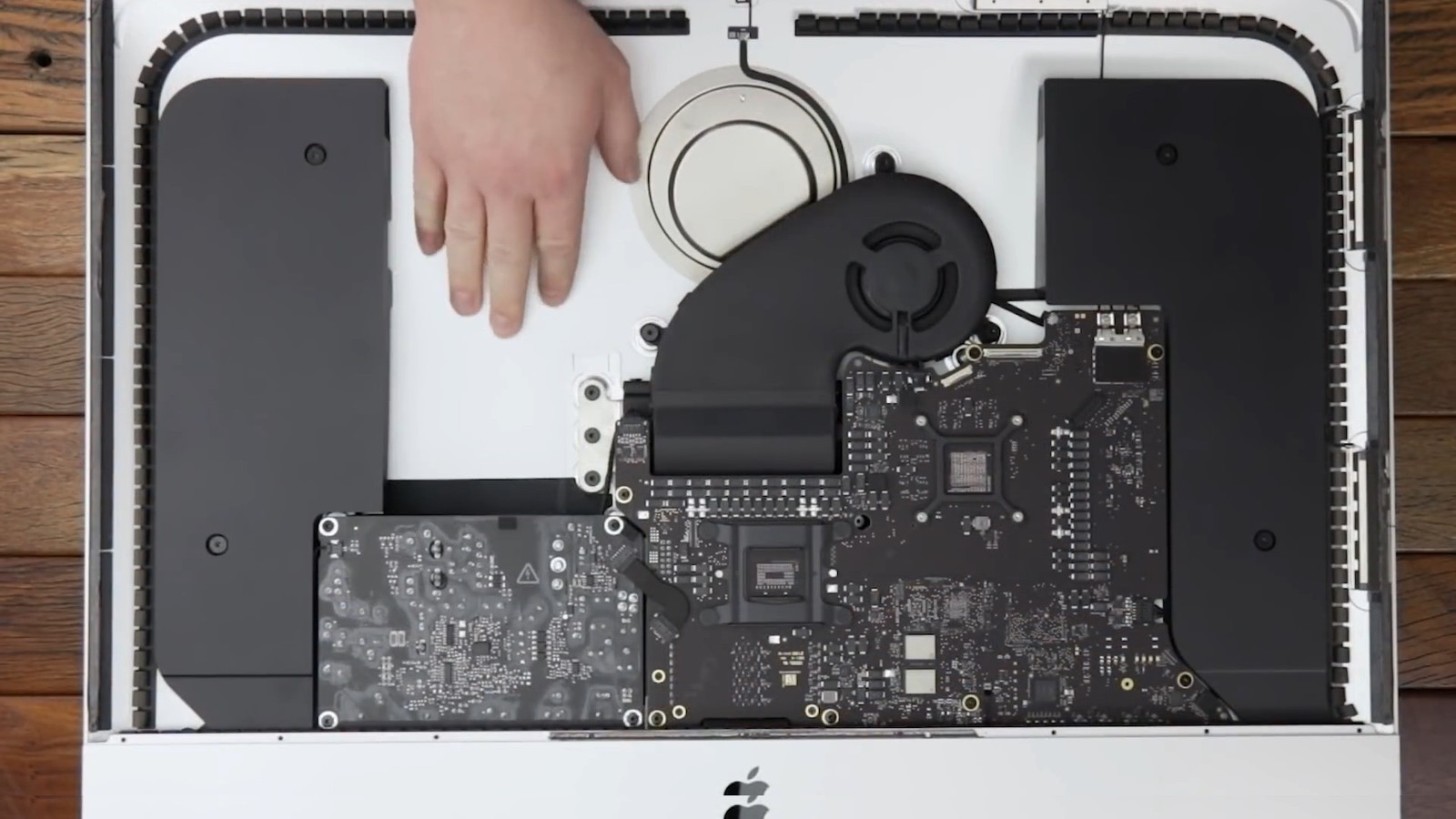 OWC have released a teardown video of the 2020 27″ iMac, showing the internal components and what's changed with the new version.
The lack of a mechanical hard drive (HDD is the largest change. It's been replaced by an SSD and means that there are no more SATA connectors inside the machine. The SSD is also soldered to the motherboard and solder joints are present for adding additional SSDs, but only on the 4TB and 8TB model.
A large amount of free space is present in the new iMac because of the HDD removal. It's not known why Apple didn't include extra fans or more cooling, but it's likely due to cost.
Apple improved the webcam with the 27-inch iMac. This is now attached to the LCD and requires the user to remove a third cable before opening the iMac fully. A third microphone is glued to the bottom of the chassis too.
We got our hands on the new iMac and wrote about our first impressions – read it here.