A new leak shared on Twitter by YouTuber ZoneOfTech is claiming some important details about the upcoming iPhone 11, iPhone 11 Pro and 11 Pro Max. It comes just 24 hours before Apple is expected to announce updates to the iPhone, Apple Watch and other products.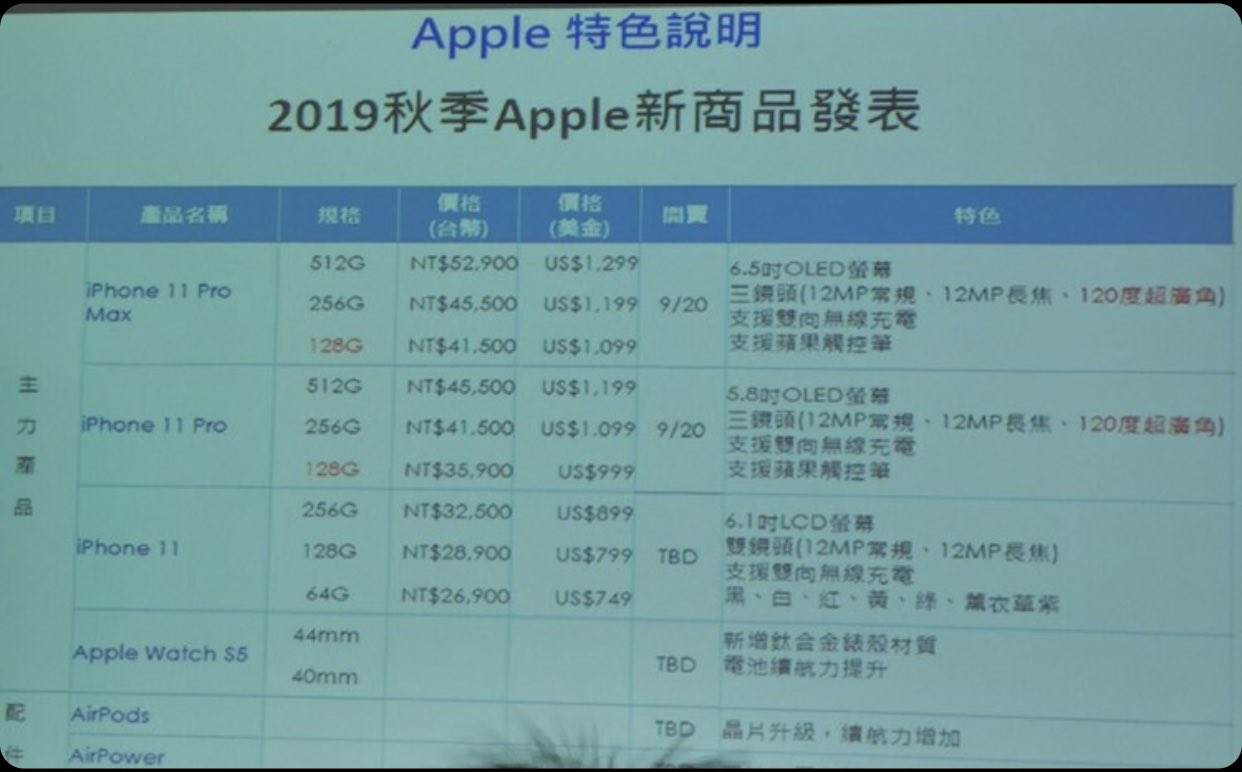 The image claims that the iPhone 11 Pro and 11 Pro Max will ship with a baseline storage capacity of 128GB for the same price of $999 USD. This is up from the standard 64GB that previous iPhones have come with. However, the iPhone 11 (10R successor) will still come with 64GB of storage for the reduced price.
In addition to this, it seems that Apple may heavily lower the price on the higher-capacity iPhone 11 Pro Max. The image suggests that the new price will be $1,299, down from $1,449. The iPhone 11 Pro storage size prices are also slightly affected.
Secondly, the iPhone 11 Pros could gain support for Apple Pencil, a much-requested feature from heavy iPhone users in the past. However, we couldn't verify the authenticity of this from the image.
Last, but not least, the leaker throws in a mention of 'AirPower', as a separate category to the iPhones (meaning that the reverse wireless charging feature will likely not be called this). We're currently unsure as to what this means, as AirPower was killed off by Apple.
Do not trust or believe each leak that appears right before the Apple Event. There is no way to verify if this source is correct or even real, and the image sharer gave no additional details as to how the image was obtained.