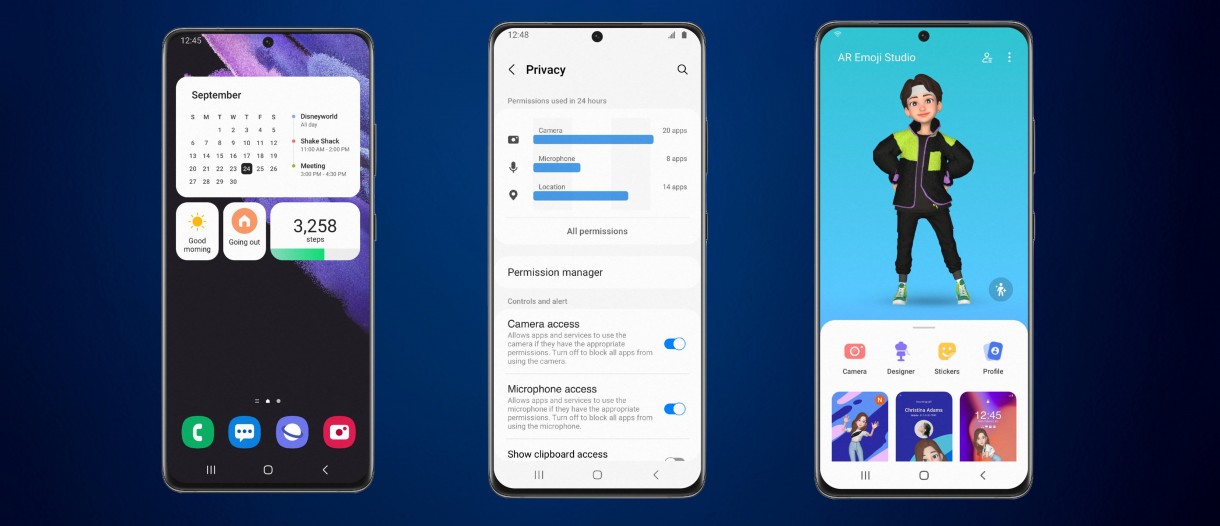 Samsung has recently announced its One UI 4 Beta. This Beta Program allows its participants to try out One UI 4's new and enhanced features before it goes public. Samsung has most likely done this to prepare themselves for Google's Android 12 launch on October 4.
Samsung S21 Series device owners In the US, UK, South Korea, Poland and China have the chance to register themselves for the Beta from their Samsung Members Account.
One UI 4 beta participants will be able to experience comprehensive customization capabilities and privacy controls that empower them to design their ideal mobile experience — one that's uniquely suited to their individual needs and allows them to express who they are.

Samsung
With the new UI, Samsung has rolled out two big changes, Customization and Privacy. The new update will bring a lot more customizable options such as a whole new set of themes, tools to customize their home screens, icons, notifications and wallpapers. Widgets have also been redesigned to be able to suit the user's taste.
Coming to Privacy, Samsung has finally given the features every user has long-awaited. With the new update, New indicators will alert the users on which app is using the camera and microphone and will also allow us to disable the app from doing so. One UI 4 also has a permission history tab, which logs users' selections for up to a week. The ability to check data consumption for permissions and applications is also available.