Ring, the smart doorbell company that develops video doorbells, motion sensors and other similar technology, is introducing improvements to its login system.
The change will mean that all users will be required to enter a unique six-digit code after logging into their account in the Ring app, available for iOS, Mac, Android and Windows. It comes after both Ring and Amazon came under fire about data sharing and privacy of their users, after it was revealed that they collect large amounts of user data.
Two-factor authentication is used by lots of online platforms, but on most of them is set as an option that can be turned on and off – not by default. Up until this point, Ring has provided 2FA as an optional feature, but it's now required for everyone. It means that, the first time someone signs into their Ring account on a device, they'll need additional verification from a text message to prove it's actually them.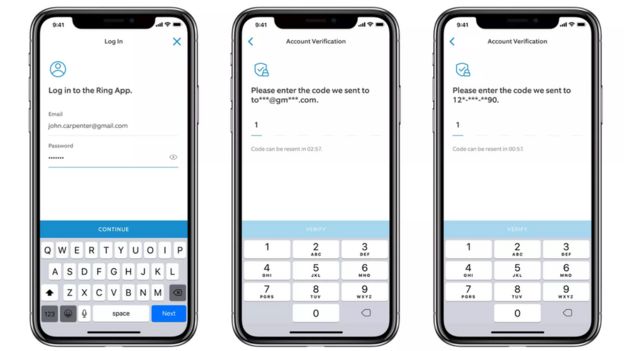 In a blog post, Ring's President Leila Rouhi says they are "taking additional steps to help you feel confident that your home and personal information are safe" and "digital security and privacy" is taken seriously. Alongside this, Ring has stopped sharing user data with third parties.
Ring makes products like the Doorbell 2, Security Cameras, Doorbell Pro and is constantly expanding into more markets. If you own any Ring product, you will be affected by this change.