Last year, Apple updated the iMac with minor performance upgrades via a press release. Furthermore, there were no updates to the iMac Pro, introduced in late 2017, or the Mac Mini, released more recently alongside the iPad Pro in 2018. Now, Twitter leaker 'CoinX' is suggesting that the company will update some of these products.
In cryptic and to-the-point tweets, they point out that the iMac and Mac Mini will get upgrades soon, likely with each other. It's likely that these will be minor and internal-only, coming as a disappointment to those that expected major changes to the design of the iMac.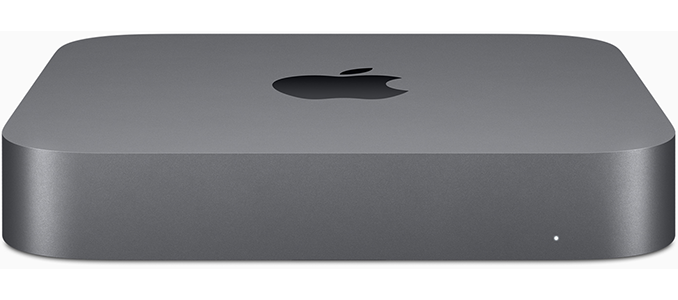 The 2018 Mac Mini bought major boosts to performance and USB-C ports, alongside a larger and improved outer design with Space Grey finish. This year's upgrade will likely be a processor update, with possible changes to the I/O.
Although we discussed the potential of an overhaul to the iMac, it seems Apple is keeping an upgrade under lock-and-key for another year, and may be making us wait until next year. This cannot be confirmed, but, like the Mini, only internal changes are expected.
CoinX also points out that the iPad Pro will be updated this year, with three cameras, as we already know from previous reports.
Due to the coronavirus outbreak, Apple is said to be cancelling WWDC in June, and the upcoming event later this month, which has not yet been revealed. These products will therefore be revealed on a press release or virtual sessions hosted online.