Apple has updated the 13-inch MacBook Pro with a new Magic Keyboard, performance upgrades and spec bumps. It means that the whole Mac line-up now uses the Magic Keyboard with scissor switches rather than previous-generation Butterfly design.
Tenth-generation Intel quad-core CPUs with 16GB of RAM as standard can be found on the higher-end models. Eight-gen CPUs are still in the cheaper $1299 and $1499 models. The new processors boost the performance of the 13-inch MacBook Pro by 2.8x (over the previous model).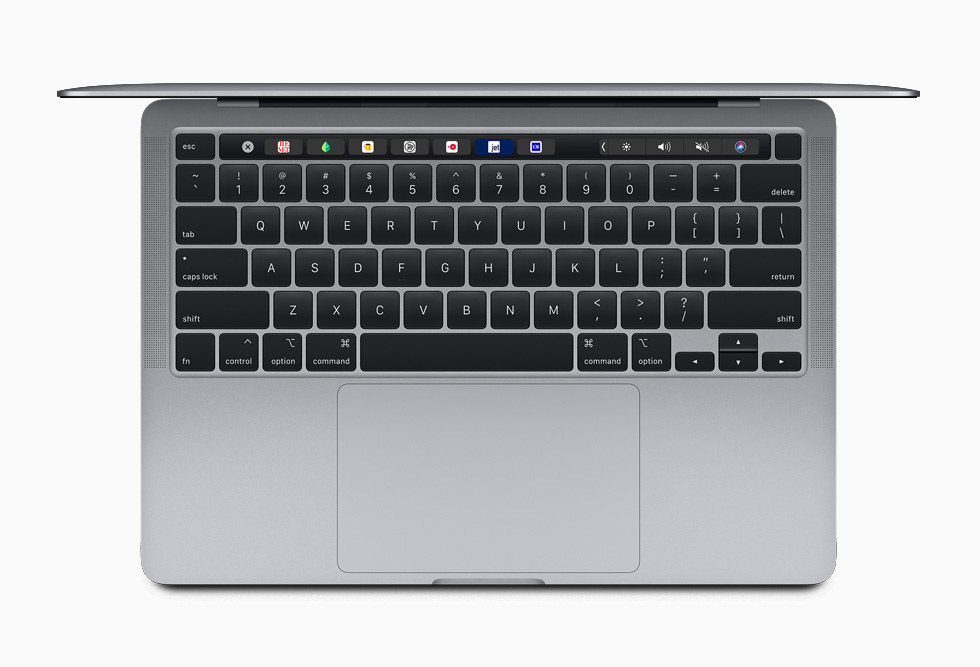 All 13-inch MacBook Pro models now offer 256GB of SSD storage as standard, up from the measly 128GB from last year's baseline machines. This can also be maxed out to 4TB in custom-builds.
After the Butterfly Keyboard, first introduced five years ago, suffered from major reliability issues, Apple has now replaced it with the Magic Keyboard, which uses a scissor switch mechanism and has a physical escape key and repositioned arrow keys. Up until now, the 13-inch MacBook Pro was the final MacBook that used the previous keyboard design, after Apple updated the MacBook Air earlier this year.
The new MacBook Pro starts at $1299 with older specs, reduced to £1199 with the Education discounts. You can order it from today, with deliveries due this week.