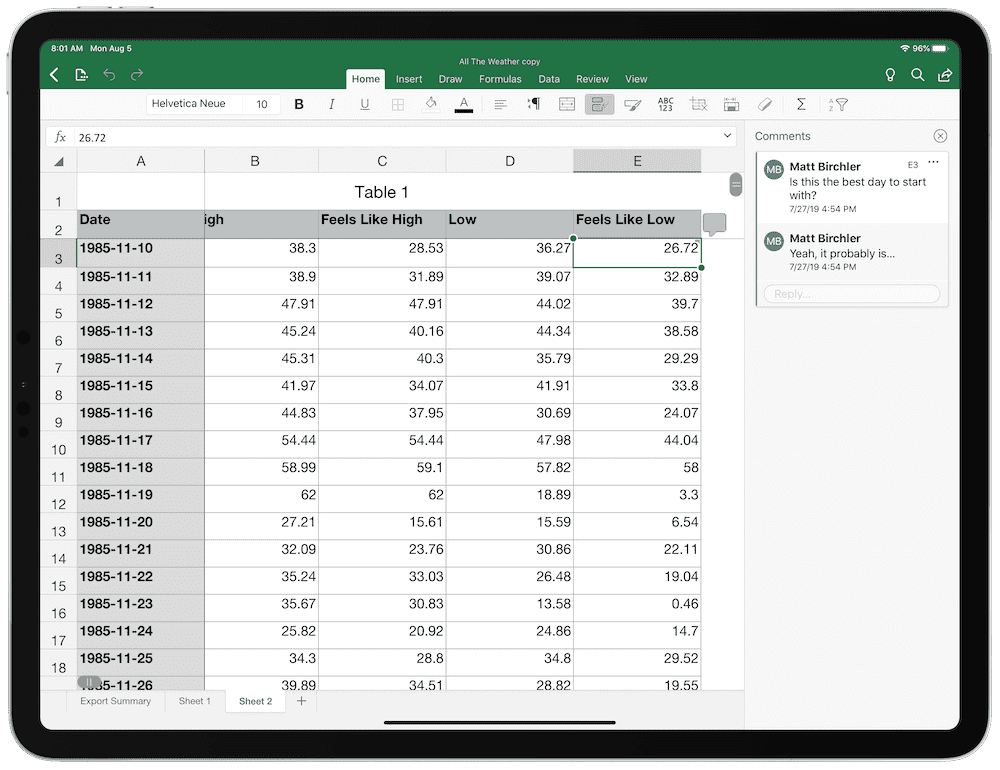 Due to native mouse and keyboard support, the iPad is becoming the go-to laptop replacement for many people. Microsoft has seen this and is adding new keyboard shortcuts to Excel for iPadOS.
The shortcuts will make the mobile application more inline with Excel for Mac. They'll come with the July release and 13 will be available at the start, with more expected to come in future releases.
A full list of shortcuts is available below.
Action
Shortcut
Move to the next sheet in the workbook
Option + Right Arrow
Move to the previous sheet in the workbook
Option + Left Arrow
Apply outline border
+ Option + 0
Remove outline borders
+ Option + Hyphen
Hide Column(s)
+ 0
Unhide Column(s)
Shift + Control+ Left parenthesis ())
Or
Shift + + Left parenthesis ())
Hide Row(s)
Control + 9
Unhide Row(s)
Shift + Control+ Right parenthesis ())
Toggle the formula reference style between absolute, relative, and mixed
+ TOr
+ 4
Insert the AutoSum formula
Shift + + T
Calculate open workbook
+ =