Apple announced iOS 14 with major improvements to the home screen, Safari, Siri and the call screen alongside other large features. However, they didn't reveal the major changes coming to the Camera app with the update. By the looks of it, some significant improvements are included.
QuickTake allows you to start recording a video and lock it in place right from the Photo view. This feature, previously reserved for the iPhone 11, 11 Pro and 11 Pro Max is now available on the iPhone XR, Xs and Xs Max, introduced in 2018. QuickTake can also be activated by pressing the Volume Down button.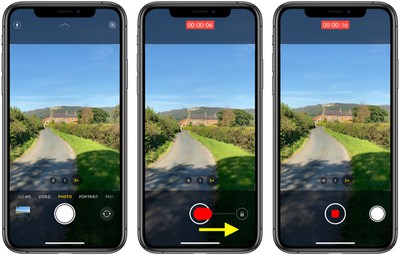 You can also change video settings through the Quick Toggle feature, also previously available on only recent iPhones. This is now possible on all iPhones and iPads running iOS and iPadOS 14 – look for the option in the top right corner.
On iPhone 11 and 11 Pro, you now have the option to cancel whilst the device taking a Night Mode picture. Night Mode also provides a guidance indicator, using the gyroscope, to help you stay still and steady whilst shooting.
There's now an option to take mirrored selfies – the one's you see on the iPhone screen.
You can lock exposure compensation value for photo and videos, whilst also locking the focus of the camera and exposure for a certain shot.
Your iPhone will read QR codes quicker and read codes that are placed at difficult angles
Shoot photos 90% faster
Time to first shot up to '25% faster' and Portrait '15% faster'
New setting lets you prioritise faster shooting