9to5Mac has found some major new features that are due to arrive with the iOS 14 update that Apple will announce this June. Changes to the home screen, iMessage, wallpapers and lots more are expected to arrive with the update, but it's quite possible that Apple could change their plans at the last minute.
iMessage
Apple is set to improve their iMessage platform with new features borrowed from similar services. In a Group iMessage, you will be able to mention others by tagging them with '@', as you can on Slack and WhatsApp. This will quickly tag you in important notifications, useful in a busy group chat.
It may also be possible to 'unsend' or retract a message after you send it. Apple looks to implement a system where both users would be alerted that a message has been deleted.
MacRumors also suggests that there will be a typing indicator in group chats, and implementation of the '/me' command that is already present on iMessage for Mac. There will likely be further changes that haven't yet been leaked.
Homescreen
The iOS 14 homescreen will receive a significant makeover with the addition of a list view that will let users view all their applications, similar to what can be enabled on Apple Watch.
Currently, you can only swipe and view iOS app through their homescreen icons, but this new view will allow you to filter apps by unread notifications and recently used (better for quick access to commonly used apps). It will also include Siri Suggestions, like Spotlight Search does, and will likely suggest replies to messages and quick actions in different apps.
This also coincides with the App Switcher redesign, which leaked last month. It could be a sign that Apple is redesigning several major functions of iOS, and we could see more as well.
Improved mouse support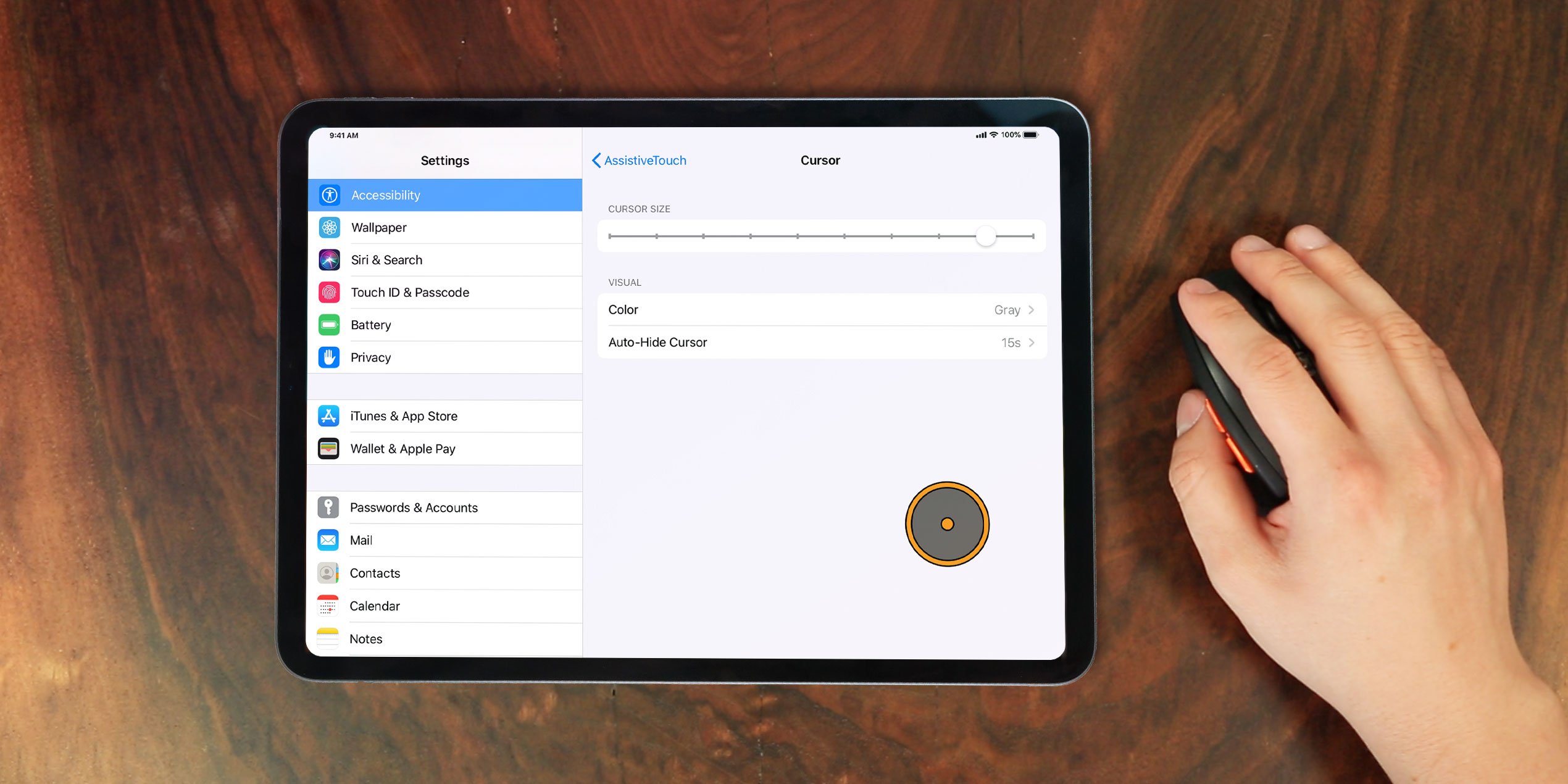 Apple added support for external mice as an accessibility option with iPadOS 13, but the company looks to be officially adding cursor support and improved mouse compatibility with the upcoming software release.
The changes will bring cursors to your iPad screen, that will change depending on the action you are taking (clicking on links, hovering – example). To keep the emphasise on the touch screen, the cursor will disappear after a few seconds, when inactive, and appear again when the trackpad or mouse has been moved.
Support for gestures is coming too, with Apple working on two-fingers to right click (also on Mac). If your mouse or trackpad works with it (Magic accessories do), it will also be possible to tap to click instead of physically pressing.
Improved Pencil functionality
MacRumors is claiming that Apple will release a PencilKit API with iOS 14, that will bring additional functions to the Apple Pencil. Notably, it will bring optical character recognition (OCR). This means, when writing in a field, the handwritten content will be automatically converted to standard text.
you might be able to tap into a Messages text field with the ‌Apple Pencil‌, hand write a message to someone, have it automatically converted to a more easily readable typewritten text, and then send it
They suggest that it will work with any built in app, like Mail, Messages and Notes, and that a floating interface will appear when any input fields are tapped with the Pencil. Third party applications will also be given access to some form of this API.
Built in Fitness app
Apple is working on building a Fitness app into iOS 14, watchOS 7 and tvOS. It will allow users to download fitness-specific video guides that will demonstrate and walk them through workouts and exercises.
It appears that the content will be provided for free, and will include a gallery of videos that can be downloaded and cover a range of workout options and difficulty levels. Fitness will be built into Apple Watch, which will could bring audio demonstrations, and more types of workouts. It will not replace the Activity app on either operating system.
Changes to Wallpaper settings
Currently, Apple provides three categories of wallpapers within iOS/iPadOS: Still, Dynamic and Live. It's now arisen that the company will revamp this way of organising wallpapers and add more categories, specific to certain wallpapers – such as "Nature" or "Earth and Moon", "Flowers", "Sea", for example.
It looks like we could see a heavily expanded amount of wallpaper content within the next version of iOS, and an entirely new take on the default wallpapers of future operating systems.
Apple is also considering allowing third-parties to develop wallpaper apps and integrate them directly into iOS' settings. Due to this, better organisation and layout of wallpapers would make sense.
Improved accessibility options
Finally, Apple is set to be adding expanded accessibility options with iOS 14. 9to5Mac suggests that the device could listen out for important sounds (fire alarms, doorbells, knocks) and somewhat translate these into alerts or haptics that people with a lack of hearing can understand.
The camera may also be able to support hand gestures. It comes after Apple added Voice Control and similar options with iOS 13, and now looks like they'll be focusing more on this area.
Features discussed in this article are sourced from 9to5Mac and MacRumors.