Apple has released iOS and iPadOS 13.5 to the public after weeks of beta testing. The new software update is available to download now on iPhone and iPad and contains the COVID Exposure API, changes to Face ID, security fixes and more.
The Exposure Notification API, created by Apple and Google, allow public health firms and authorities to develop contact-tracing apps that use this technology on iPhone and Android devices. Whilst the app will be different in each country, the API is built into iOS and available for countries that request use of it.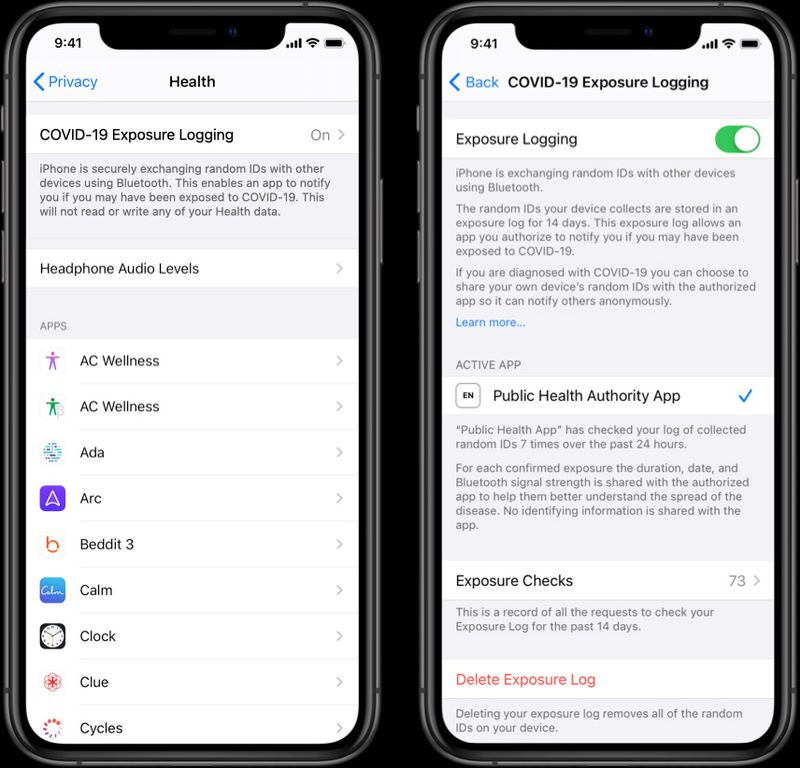 Apple has also added details about the privacy-side of the API in the Settings app: go to Privacy > Health > COVID-19 Exposure Logging. You can turn this off, view which apps are using it and remove exposure logs.
iPhones and iPads with Face ID can now be unlocked easier if you're wearing a face mask that would prevent Face ID from recognising your face, and therefore unlocking your device. iOS 13.5 ensures that the passcode interface can be invoked more quickly after swiping up.
A new Automatic Prominence feature for Group FaceTime allows you to keep each person's window an equal size, rather than those who are speaking appearing larger. This new toggle is located in Settings > FaceTime.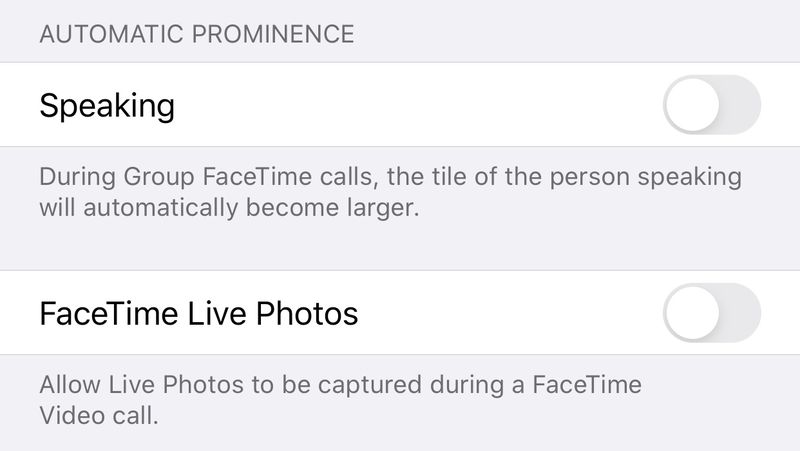 You can share Apple Music songs straight into an Instagram Story through a Share button that appears in the Music app. It has an animated background, song title and album art.
Finally, iOS and iPadOS 13.5 patches security flaws in the Mail app. These would allow an attacker to gain access to your device through an email that causes iOS to crash, and also allow remote code executions.
iOS 13.5 speeds up access to the passcode field on devices with Face ID when you are wearing a face mask and introduces the ‌Exposure Notification‌ API to support COVID-19 contact tracing apps from public health authorities. This update also introduces an option to control automatic prominence of video tiles on Group ‌FaceTime‌ calls and includes bug fixes and other improvements.
Face ID and Passcode
– Simplified unlock process for devices with Face ID when you are wearing a face mask
– Passcode field automatically presented after swiping up from the bottom of the Lock screen when you are wearing a face mask
– Also works when authenticating with the App Store, Apple Books, Apple Pay, iTunes, and other apps that support signing in with Face ID

‌Exposure Notification‌
– ‌Exposure Notification‌ API to support COVID-19 contact tracing apps from public health authorities

‌FaceTime‌
– Option to control automatic prominence on Group ‌FaceTime‌ calls so video tiles do not change size when a participant speaks

Emergency Services
– Option to automatically share health and other essential information from your Medical ID with emergency services when you place an emergency call (US only)

This update also includes bug fixes and other improvements.
– Fixes an issue where users may see a black screen when trying to play streaming video from some websites
– Addresses an issue in the share sheet where suggestions and actions may not load