In a recent post from Apple Newsroom, Apple said that small businesses and independent developers on the app store feel that the new App Store Small Business Program is "good for business."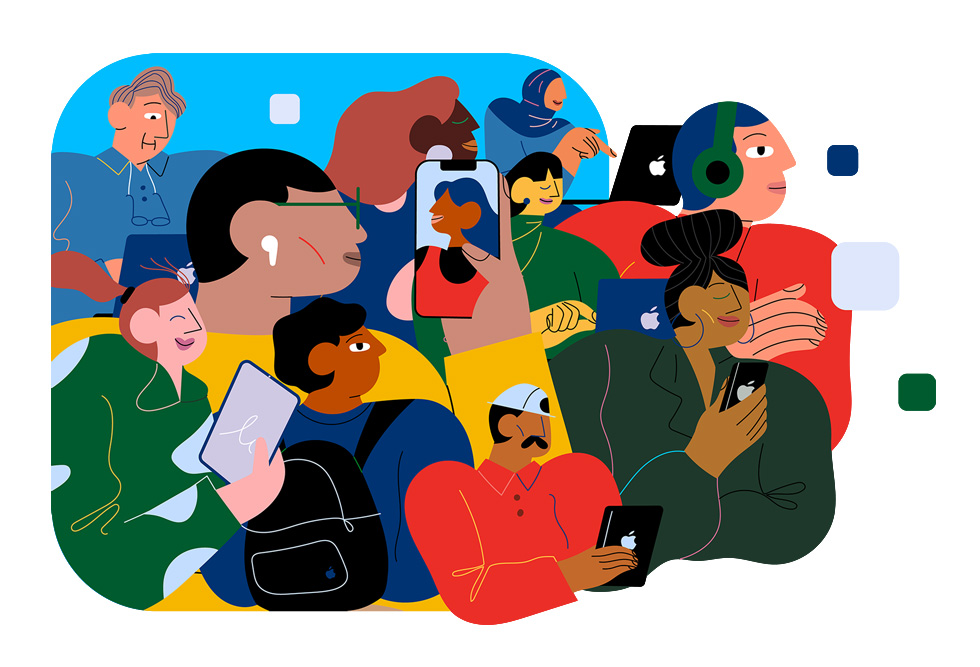 The App Store Small Business Program is a new initiative recently launched by Apple via a press release. Apple explains this initiative below:
The new App Store Small Business Program will benefit the vast majority of developers who sell digital goods and services on the store, providing them with a reduced commission on paid apps and in-app purchases. Developers can qualify for the program and a reduced, 15 percent commission if they earned up to $1 million in proceeds during the previous calendar year.

Apple Newsroom
Apple has shared views of the developers as well, and here are a few of them:
Matt Hutton, founder and creative director, Little 10 Robot
App: Tots Letters and Numbers
"This will put some extra wind in our sails for sure. Making apps is a joy for me. The App Store alone makes that possible. Thanks to the team at Apple."
Marah Lidey, co-founder and co-CEO, Shine
App: Shine
"This is a really exciting update that could have a meaningful impact on our business. Given we've seen such strong traction from the App Store this past year, we're both excited and eager to understand how much this update will affect the business next year."
Jacob Eiting, CEO, RevenueCat
App: RCReporting for RevenueCat
"Now getting an extra 15 percent, small developers will have more disposable income to hire out more things like customer support. Spending on tools and services will improve your product, help you build a better business, and that will lead to more innovation. You can afford to do a lot more as a small developer."
Curtis Herbert, founder, Consumed by Code
App: Slopes: Ski & Snowboard
"I was very excited to wake up to the news. This translates to a 21 percent increase in revenue for us, which is huge. It lowers the bar for new developers trying to start a business. As COVID has hit many of us hard this year, this is a much-needed break that will help many of us weather the storm."
Dean Grenier, co-founder, Phantom Force
App: Hyperspektiv
"We read the news this morning, and we're floored. With the way a small team like ours works, this makes such a massive impact on our ability to grow. I can't even tell you how grateful I'm feeling."
Even independent developers have shared their views.
Christian Selig, independent developer
App: Apollo for Reddit
"This made my morning. This will legitimately help so much. It'll make decisions like hiring on extra help, or acquiring better gear, going to conferences, doing more advertising, etc., much easier to justify, and it really means a lot to me that Apple is doing such an awesome thing! It's going to help my business a ton."
JiaHao Wang, independent developer
App: YaoYao – Jump Rope
"Apple developers receive unprecedented and effective developing experience with the integration of SwiftUI and the launch of Mac with M1 chip, where the newly introduced App Store Small Business Program further helps smaller businesses to survive and come up with more creative works."