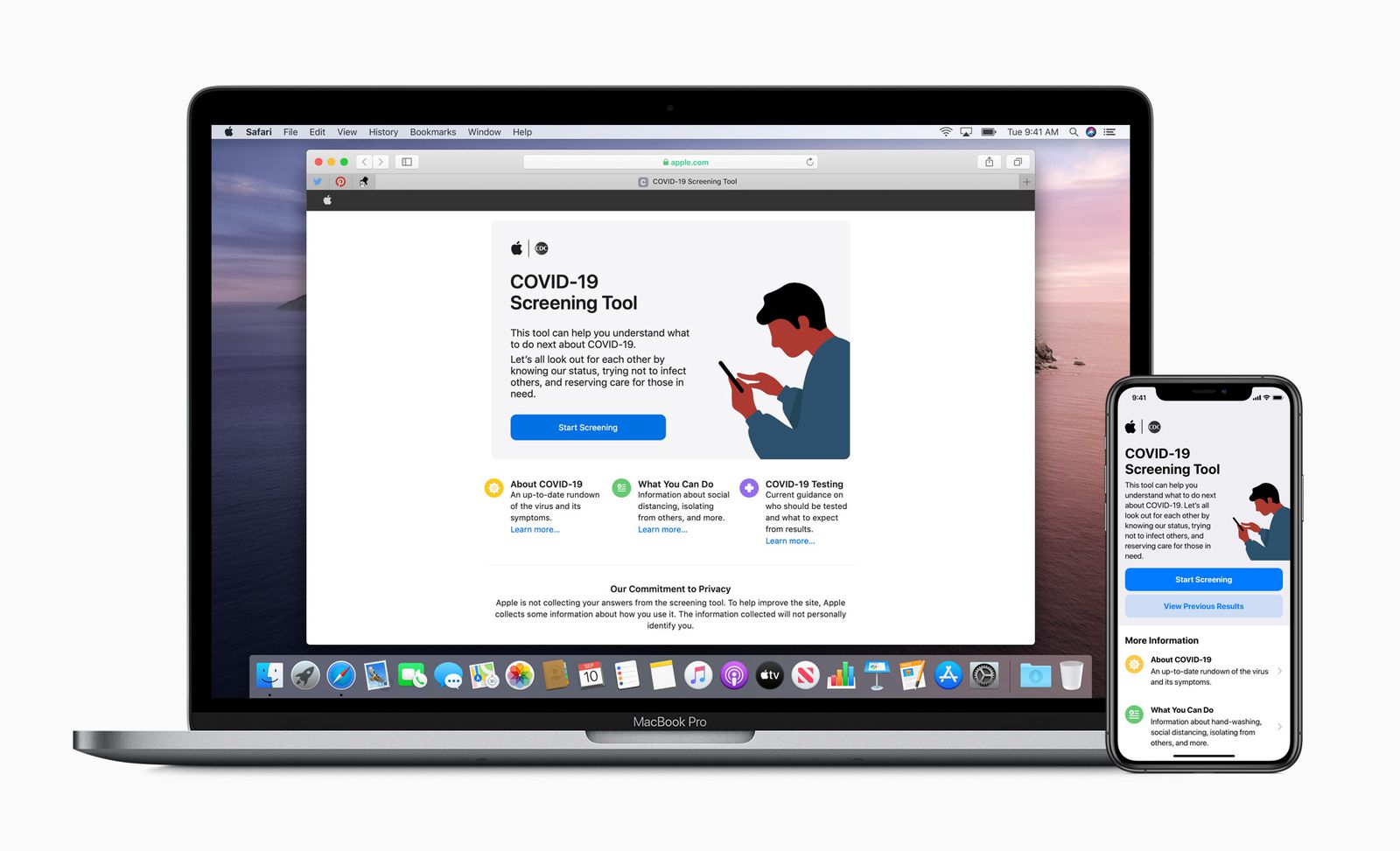 In a move to provide resources and support for people, Apple has released a new COIVID-19 website and application in partnership with the CDC, FEMA and White House Coronavirus Task Force.
The website, accessible for anyone at apple.com/covid19 asks users a series of questions related to symptoms and coronavirus exposure, and recommends additional steps, including whether a test is required at that time, guidance on social distancing and how people can contact medical support. For people in the United States, an iPhone app is also available.
The company says that the tool is not designed to replace advice from healthcare specialists. It should only be used for people over the age of 18. Apple also mentions that screening data is not shared with Apple or any partner without permission.
It appears that not all users can access the website or app, as it requires iOS 13.1 or a later release. As for the website, we've seen some reports that it won't load on iOS 9 or other versions of iOS.
---
For official COVID-19 coronavirus information, check your local authorities' websites or click here for the World Health Organisation updates.