Apple has introduced the second-generation iPhone SE, with a 4.7-inch Retina display, Touch ID and an A13 Bionic processor. It's now the cheapest iPhone available, starting at $399 (£419).
Today, Apple has discontinued the iPhone 8 and 8 Plus from their line-up. This means that it's been succeeded by the iPhone SE (2020) and will no longer be sold as new. The devices will continue to receive security and software updates for the next few years.
iPhone 11 Pro and Pro Max are Apple's highest-end flagships, with an A13 Bionic processor, 5.8″ and 6.5″ OLED display and Face ID. They are the only iPhones to have three cameras, including an ultra-wide. The 11 Pro starts at $999.
As the successor to the XR, the 6.1″ iPhone 11 starts at $699. It's got Apple's latest design, with a full-screen LCD display, Face ID, glass back and two cameras (including ultra-wide). Up until now, it would've been the best choice of iPhones for those in the market for an upgrade, simply due to the feature set it offered for the price.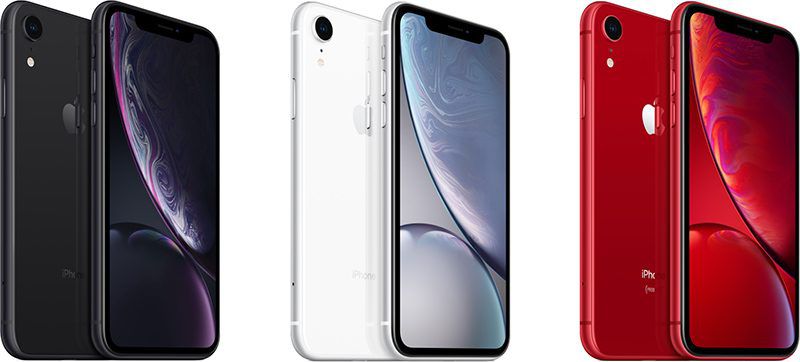 Apple is also selling the iPhone XR, from 2018. It's priced at $600, with a 6.1″ LCD display, Face ID and a single rear camera. It's likely that this will be discontinued from September, when the latest top-end iPhones launch. We can recommend that, if you can spare $100 more, purchase the superior iPhone 11 – it's got a lot more features for the money.
The iPhone SE is Apple's new budget iPhone, replacing the 8. Although leaks suggested Apple could release an 'SE Plus', they haven't, and the 8 Plus has been dropped. The SE is a newer version of the iPhone 8.