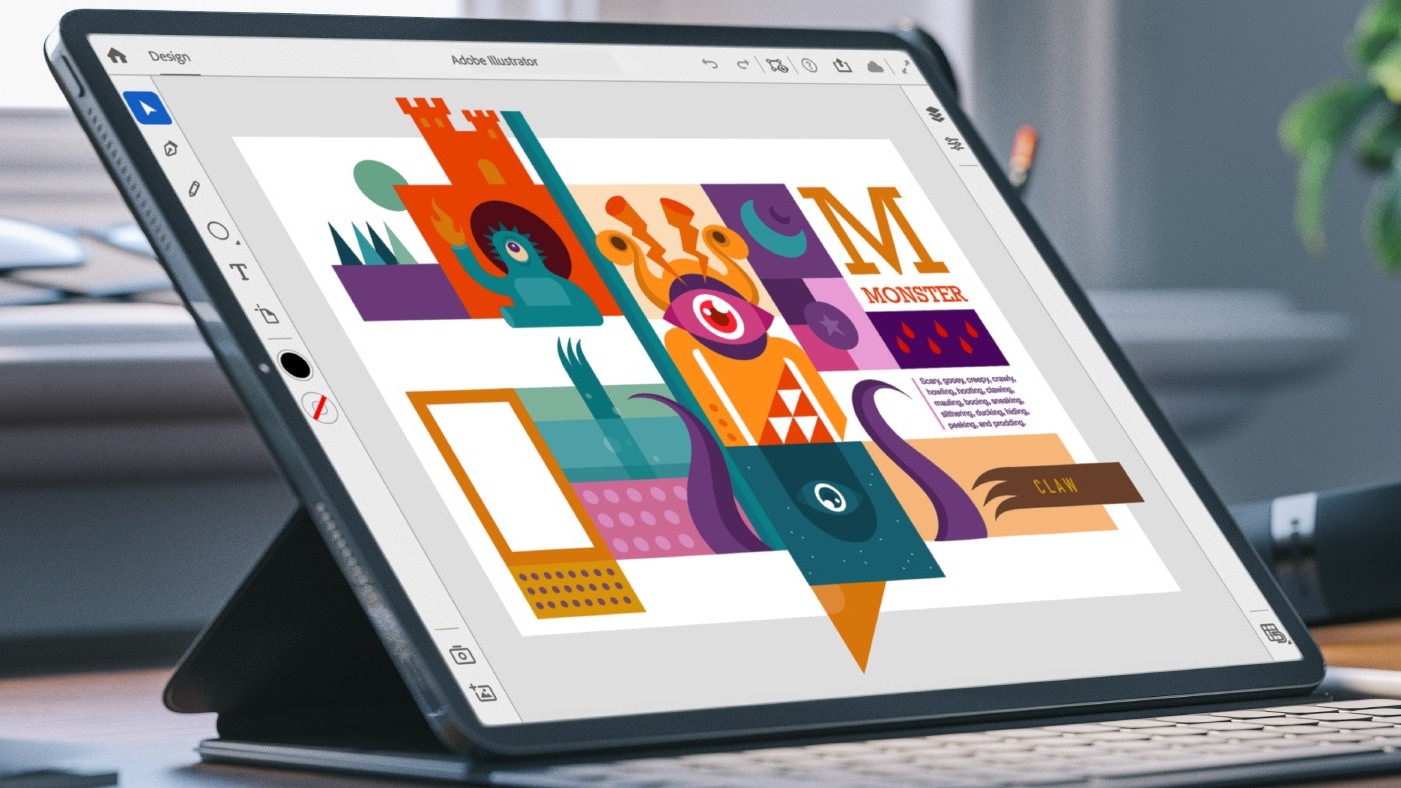 Last year, Adobe announced Photoshop for iPad and has updated it monthly with new features to match the experience of the desktop application. Today, Illustrator is making its way to the iPad.
The launch follows months of beta testing and brings the core functionality from Illustrator to Apple's mobile platform. Illustrator has been redesigned to work as a touch-first experience with Adobe claiming that the interface will adapt to display advanced tools.
Files created on the iPad can be accessed on other devices, such as a Mac or Windows PC and can be saved through Creative Cloud.
Illustrator on iPad also supports the Apple Pencil for drawing and creating graphics with radial and grid tools and can access the camera for an experience that can't be replicated on other devices.
Adobe will add more effects, tools to convert sketches to graphics and brushes in the future. Illustrator is available for free to Creative Cloud subscribers that pay for the app but it can be purchased for $9.99 a month.