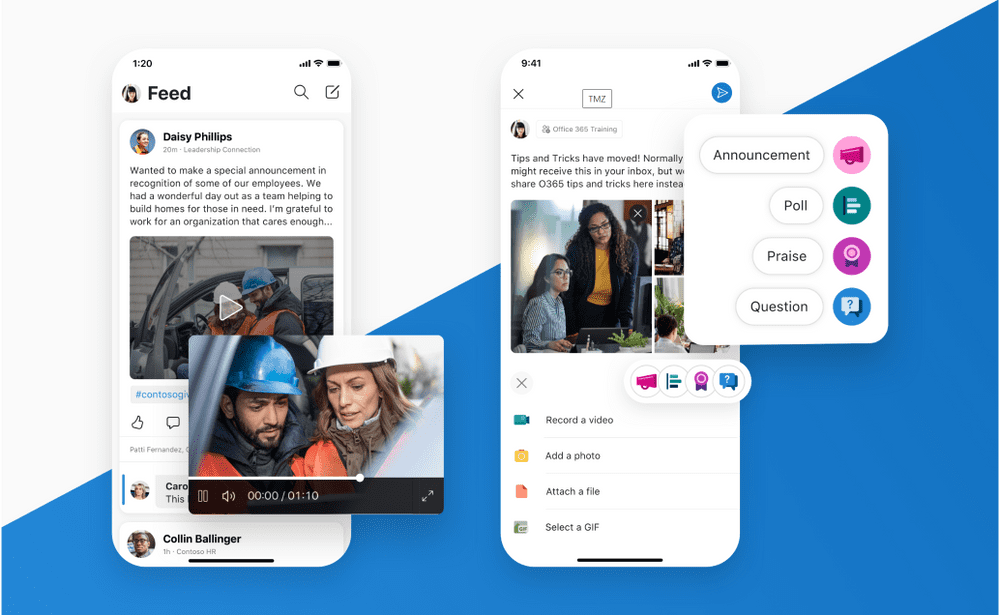 Microsoft has updated the Yammer app for iPhone and iPad to support dark mode. The latest version, available from the App Store now, will respect your iOS theme – so you'll only notice the change if you have dark mode enabled. This feature only works with iOS 13 and iOS 14.
Elsewhere, you can scroll through conversations more naturally with a 'flick' anywhere on the display. The full release notes for Version 7.69.0 are below:
– Turn on dark mode at the OS level to experience dark mode on the Yammer mobile app.

We've also made some improvements to Yammer on iPad!

– The community cover photo is smaller so you can see more of your content.

– You can scroll conversations naturally with a flick anywhere on the screen.