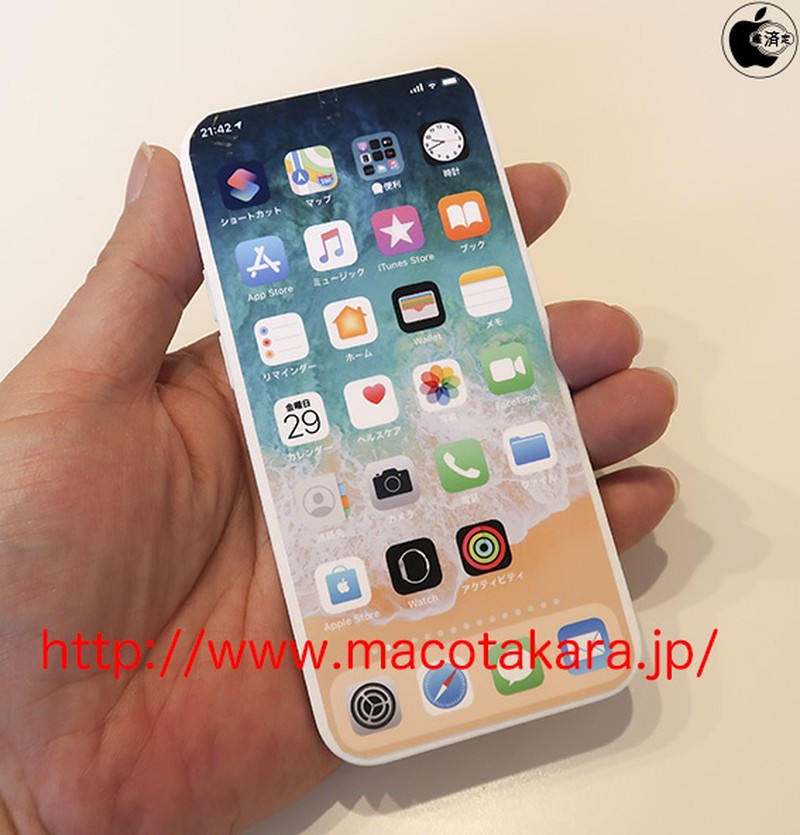 Apple hasn't even released the iPhone 12 yet, and rumours are now arising about next year's iPhone, dubbed to be the 13 series or the 12S. Yesterday, Macotokara shared an image of what they claim to be a mockup of next year's iPhone.
A 3D printed version of a 5.5-inch iPhone set to be released next year (but not confirmed or reported on by any leakers) shows the front display with no notch and very thin bezels. This would suggest that the TrueDepth camera for Face ID has been relocated under the display, but it's unclear as to how Apple intends to incorporate the selfie camera and earpiece.
Author's Opinion: I think this is very sketchy and the poor quality of the mockup proves this. It's very likely that Apple will continue to use a small notch for the next two updates to the iPhone, and change the design again then.
The report also claims that the 2021 iPhone could have USB-C port, despite larger leakers saying Apple will use a Smart Connector and go port less with next year's iPhones.