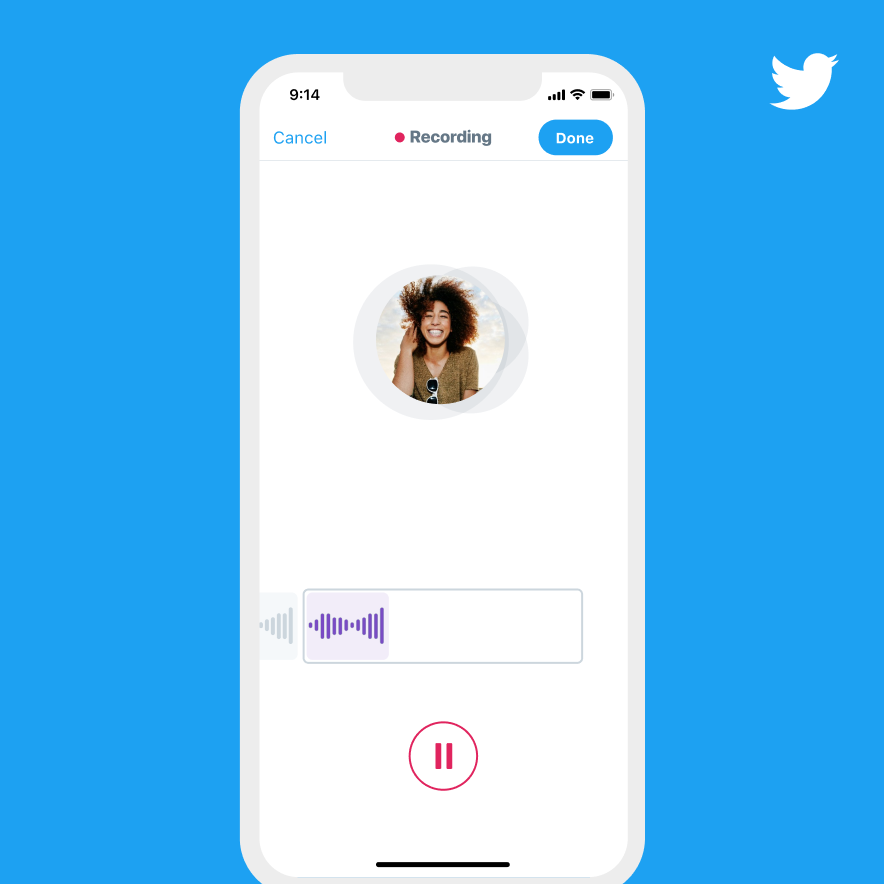 Twitter has announced a new way of tweeting – with your voice. The new feature will be rolling out and is being tested from today and will allow you to send a tweet with a recording of your voice.
Voice tweets are limited to 140 seconds at a time and once you exceed that, a new recording will begin in a thread. After recording, text can be added in a typical tweet-fashion and the recording will be posted for all followers of the account.
The feature is being tested with a group of users on iOS and will make its way to everyone in the 'coming weeks', Twitter says. On iOS, the playback of a voice tweet will appear in a docked 'window' above the tab bar, and you can listen to it whilst scrolling. It will also continue playing if you exit the Twitter app.
To create a voice tweet, tap the compose button and a new wavelengths button will be present. Tap that, then record and start speaking. Afterwards, you can discard the recording or post it.