Rumors of the new iPhone 9 have picked up lately with a special thanks to Apple analyst Ming-Chi Kuo. The new rumored iPhone is to be dubbed "iPhone SE 2" or "iPhone 9". The device will be aimed towards people currently using older iPhones like the iPhone 6 that can't run iOS 13. Down below we have highlighted everything we currently know about the new device and be sure to check back as it gets updated with new leaks.
According to rumors, the new device is set to release Spring 2020. It has recently been brought up that it very will could be named iPhone 9 since the features will be very similar to the iPhone 8.
A new set of video renders has offered what the new device might look like. The renders show a very similar design to the iPhone 8, but with a frosted class back like the iPhone 11 Pro and 11 Pro Max. This would be unify Apple's design difference in devices.
The renders also show that the iPhone 9 might be around 0.5mm thicker than the iPhone 8. This is totaling 7.8mm in thickness for the device.
Based on all of the information, it seems that the new iPhone will just be an updated iPhone SE with updated specs that is guaranteed updates for years to come. Let's dive in a little deeper and break down everything we know right now.
Design
According to Apple analyst Ming-Chi Kuo, the iPhone SE 2 will feature a design similar to that of the iPhone 8. The new iPhone will have a 4.7″ display with a home button as opposed to the Face ID system used in newer iPhones.
Apple will be using a one camera system on the back of the phone to keep the cost low to reach a larger audience. Apple might be able to enable portrait mode via software, but that is currently unknown at this time.
Kuo has stated that the new iPhone will come in space gray, silver, and red. With this new phone, Apple isn't trying to redefine the iPhone design, but rather stick with one that made older iPhones so popular to many people.
Specs
Just like the old iPhone SE, the new one is expected to perform just like the modern day iPhones. It is expected to be running with the A13 chip. This is Apple's latest and greatest processor that is currently running in all iPhone 11 and iPhone 11 Pro models. It is reported that it will be packed with 3GB of RAM which is 1GB less that the iPhone 11 and iPhone 11 Pro lineup, but it will still perform well with anything you ask it to.
Like devices similar to it, the iPhone SE 2 will likely feature Touch ID as this is not a device where Apple will be implementing Face ID for biometric authentication.
The new iPhone will be shipping with iOS 13 which means it will be supported for years to come as Apple is currently doing this with the older iPhone SE.
Pricing and Release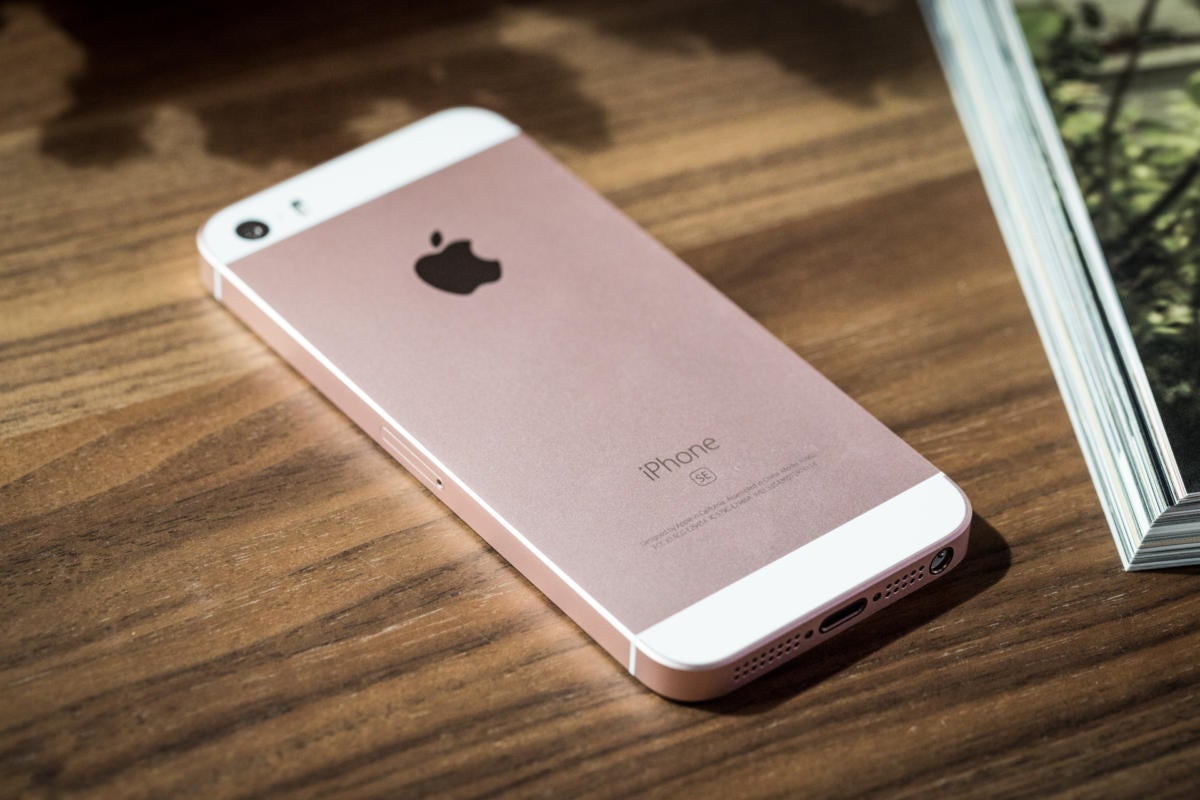 According to Kuo, Apple is going with a $399 starting price for the new iPhone SE 2 with 64GB of storage.
When will we see this device out in the wild? Kuo anticipates that the iPhone SE 2 will be released in the first quarter of 2020 sometime around March. The original iPhone SE was released March 2016, so it is very likely that this one will be following that trend.
Naming
The current name state of this device isn't 100% there, but it is expected to either be called "iPhone SE 2" or "iPhone 9". While it may be a little weird to count backwards with the iPhone lineup number wise, it makes sense being that this device is just like the iPhone 8.
---
Be sure to check back and enable desktop notifications for this site (desktop only) as we will be updating this article as new information gets released.
Did you know we have a Twitter? Check it out!