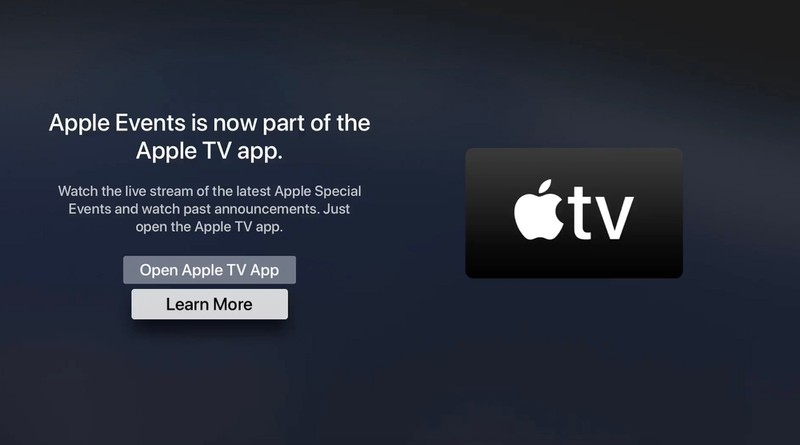 Apple has migrated the Apple Events app on tvOS just days before WWDC 2020 is set to start. The updated app now displays a message that will redirect you to the Apple TV app.
Future events will be streamed using the Apple TV app, as Apple looks to phase out the Events app. At the time of writing, this change was beginning to roll out. Previous events can also be re-watched within the TV app on tvOS.
The Apple Special Event is listed as a 4K stream on the Apple TV app, which suggests Apple might be broadcasting in 4K from now on. Previous events were streamed in 1080p, so this will be the first keynote to be streamed in 4K.
Anyone who has a smart television made between 2018-2020 should have access to the Apple TV app through their TV manufacturers app store. This not only provides access to Apple TV+ shows, but lets you watch the Special Event live, without the need for additional hardware.